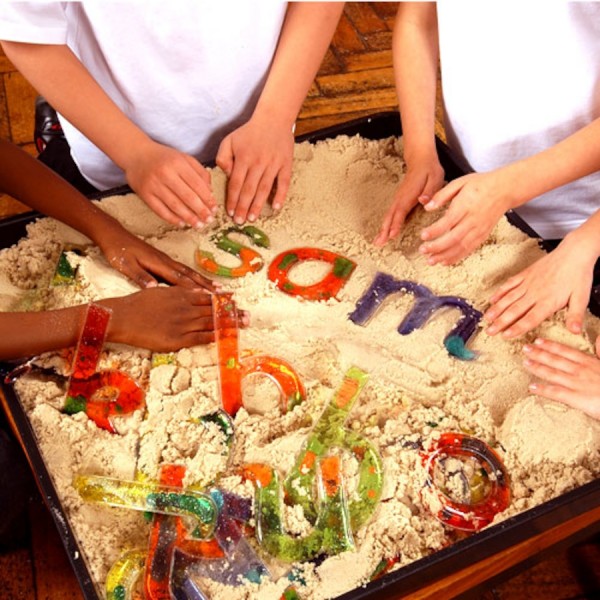 Amberbrook Learning is the premier specialist supplier in Malaysia for school resources. We work closely with experienced specialist manufacturers such as TTS from the UK to bring the very best in educational supplies to leading international schools in Malaysia. In this post, we focus on products which we recommend for SEN (Special Educational Needs) learning in the classroom or for use at home.

TTS- specialists in educational resources
TTS is a specialist UK-based manufacturer of school supplies and educational resources with more than 30 years of experience in the field.
They work closely with teachers and educators to stay up-to-date with the UK Curriculum and ensure that their resources meet all UK and EU safety legislation.
Sensory Processing
These Calming Fidget Chews are perfect for children with autism who have sensory processing needs.
They're also ideal for children who require help with oral motor strengthening and development.
These chews are specially designed so that they're easy for young children to grasp and hold, with different textured surfaces to provide sensory input.
They can also be used as fidget toys for children who like chewing on their clothes, and help kids remain calm and focused.
The set comes with 4 different chews- yellow star, blue oblong, green circle and red diamond. You can purchase them here.
Tactile Learning
This set of tactile, coloured letters with a transparent glitter gel filling provide a multi-sensory experience for children!
The Squidgy Sparkle Gel Lowercase Letters (set of 26 pieces) lets kids run their fingers over the shape of a letter, so the glitter and liquid moves inside!
This is a wonderful sensory experience for learning the alphabet.
Kids who prefer tactile learning will love squeezing and touching these squidgy letters!
Available from Amberbrook Learning on our website here.
Focus / Concentration
The Pop-Up Concentration Desk Barrier is an innovative solution for children who are easily distracted and have difficulties concentrating on their work.
The "designated space" helps focus and encourages independent learning.
Easy to assemble and store away, the desk barrier is lightweight and can be easily folded.
We've found this desk barrier to provide a distraction-free environment for children in classrooms, or working at home.
Available on our website for purchase here.