The award winning Helping Hands Fine Motor Tool Set is ideal for developing young children's fine motor skills and building their pre-handwriting and scissor-cutting muscles. Additional educational benefits include helping children with their problem solving abilities and developing their hand-eye coordination.
It's a collection of four popular tools from Learning Resources packaged neatly in one handy set. We highly recommended this set for school classrooms, or for fun and imaginative play at home!
Helping Hands is especially useful for children with tactile learning styles or who may require SEN (Special Educational Needs) designed products.
Tactile Learning
Many younger children learn through "hands on" play. The Helping Hands tools are ideal for tactile learners.
They've been designed specially for children, so they're sized just right and are made of durable plastic which is safe and non-toxic. The four tools included in the set are brightly-coloured and attractive.
This set is recommended for children age 3 years and up.
There are many fun activities you can create for children to use these tools- the only limit is imagination!
You can purchase Helping Hands from our website!
Pre-Handwriting Skills

The Gator Grabber Tweezers help kids build the proper "pincer" grasp which is needed for holding a pencil and is an important movement for building pre-handwriting muscles correctly.
Helping the hungry alligator open and close his "jaws" around small objects is lots of fun!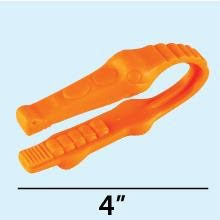 The Squeezy Tweezers work the hand muscles just like regular tweezers, but they have big child-friendly cups on their ends to make picking up small objects fun and offer many different play opportunities.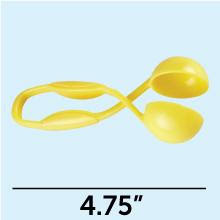 Scissor Cutting Skills
With the Handy Scoopers, kids will have a blast scooping up water and watching it drain through the holes with each scoop... all the while, they're actually building the muscles used for scissor-cutting.
Strengthening Hand Muscles
Whether used during bath time in the tub or at the water table, the Twisty Droppers will have children happily squeezing and squirting their way to a strong whole hand grasp!
Amberbrook Learning also carries each of these popular tools that are available for purchase separately and in larger unit sets, which appeal to schools and learning centres for classroom use.
The Gator Grabbers are available on our website here and come in a set of 12 together with a storage bucket, this is a great set for classrooms!
You can find the Squeezy Tweezers here in a set of 6, packed in a storage bucket.
The Handy Scoopers are very popular and you can find them here in a set of 4 which come in a handy storage bucket.
You can find the Twisty Droppers which come with a resealable bucket in a set of 4 here.